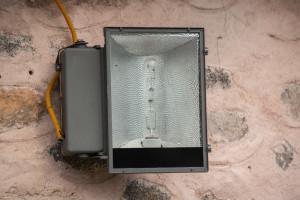 A key element of crime prevention is adequate security lighting.
External lights can be extremely useful in the protection of your property.
They can be installed to the front or back door of your property or on a garage door and will detect if someone approaches your property. As they activate when you approach your own property they also act as a personal security measure, giving you improved sight on dark evenings.
There are numerous options of security lighting available from a single light by your front door, low energy flood lights with or without sensors, manual or automatic switches, plus an array of patio lights to garden lighting are available.
We can carry out installations to domestic or commercial properties and can advise you of the best location to install lighting in order to create a deterrent to burglars and improve security.
If you would like a quotation please contact us.